Espoir and Hattie Liversidge
Developing young jumper. Espoir is a recently imported 2014 Selle Francais gelding
Sydney Drouin and Keeper
Sydney has improved greatly over the last few months with this little horse. Well done Sydney!
Molly Pedulla and Vive Rose
Double clear and fast in the 1.20s. Next time she moves up to the 1.30s!!!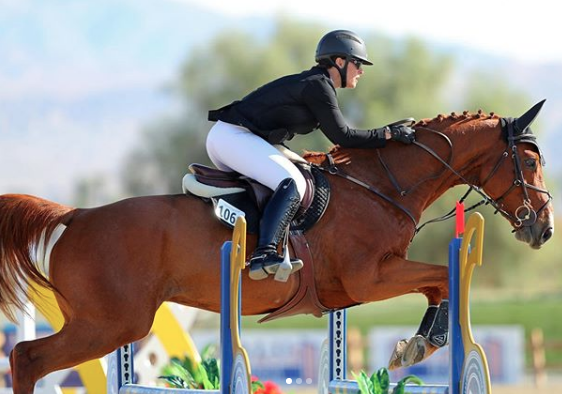 Award and Amanda Ambrose
Luigi and Ella Marrufo
First time in the jumper ring with this pair. Looks like Ella likes the dark side!
Travelor, young OTTB
Travelor is a 6 y/o OTTB from the East Coast.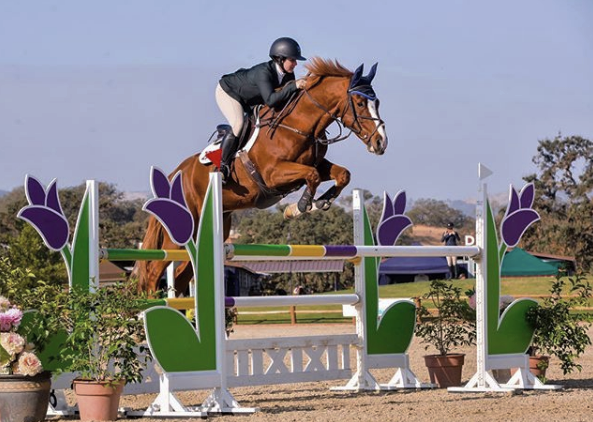 Dicorti Bush Equestrian travels to many shows throughout the year ranging from local schooling shows to the A-circuit. Whether you are a casual rider looking to show occasionally, a seasoned competitor, or an owner needing a rider to show your horse, we customize training programs and show schedules to meet each individual's needs.
Che Figo
Equitation horse for sale/lease
Luigi
1.10 children's/adult jumper - For lease only
Dessee
Children's/Adult jumper for sale or lease. Imported mare from France. Easy, fast, fun.
Che Figo
Equitation horse for sale/lease. Chef was recently imported from France. His flatwork is excellent is he is a straight forward, easy equitation mount.
Bijou junior hunter - Leased in 2020
Bijou is a junior hunter for sale
Fia Lotta, jumper - Leased in 2020
Fia is a 2008 Swedish warmblood by Hip Hop
Ballerine, leased in 2020
Please inquire about her next availability
SOLD
SOLD
Looking for a new mount? Dicorti Bush Equestrian can help you find your dream horse. We work hard to find the right horse, exploring all options. We can even span our search all the way to France, where we work closely with French Horse Exports, a service offering guidance and tours for interested horse buyers.
​
We also continuously offer talented sales horses.
Find our current list of sales horses here.
We offer quality instruction to all ages and levels. We are dedicated to giving each student a solid foundation of horsemanship as well as advancing our riders' skills and ability.
Our school horses are safe, fun, and suitable for all experience level. We pride ourselves in our lesson horses and their care.
​
Santa Clara University IHSA Equestrian Team
We work closely with Santa Clara University to coach and mentor their equestrian team. SCU Equestrian competes in the Intercollegiate Horse Show Association. IHSA competitions are based on catch riding, where riders draw a horse that has been provided by the hosting school. The IHSA competition style promotes riders of all skill levels to affordably compete at regional, zone, and national levels. Go Broncos!
​
Santa Clara Equestrian is proudly sponsored by Kastel Denmark.
​
​
​
​
Boarding (see Red Fox Farm price list for more details)

Full Service Training......................................................................................................................$700/month​

​includes 5 lessons/training rides​ per week plus a lunge in a Pessoa rig as needed

Turnout 5-7 days a week as needed

Blanketing/unblanketing

Basic grooming including mane pulling and whisker clipping

Grain and medications fed/administered